The Relationship Between Tourism Revenues and Carbon Emissions (CO2): An Empirical Analysis on Turkey
Keywords:
Tourism Income, Carbon Emission (CO2), Causality Analysis
Abstract
When the tourism sector is evaluated together with its sub-sectors, it contributes to the production of many economic outputs and has positive effects on economic growth. On the other hand, the fact that it contains intensive consumption activities increases the energy consumption significantly due to the increased production. Increasing demand for energy can also cause adverse effects on the environment. For this reason, the tourism sector can have positive economic effects as well as negative effects. The aim of the study is to determine the causality relationship between tourism revenues and carbon emissions in Turkey. The Toda-Yamamoto causality test was used in the study using datasets between 1995 and 2020. Energy consumption and growth data were also used as other independent variables in the study. The findings obtained from the study revealed unidirectional causality from tourism revenues to carbon emissions (〖CO〗_2), energy consumption and growth.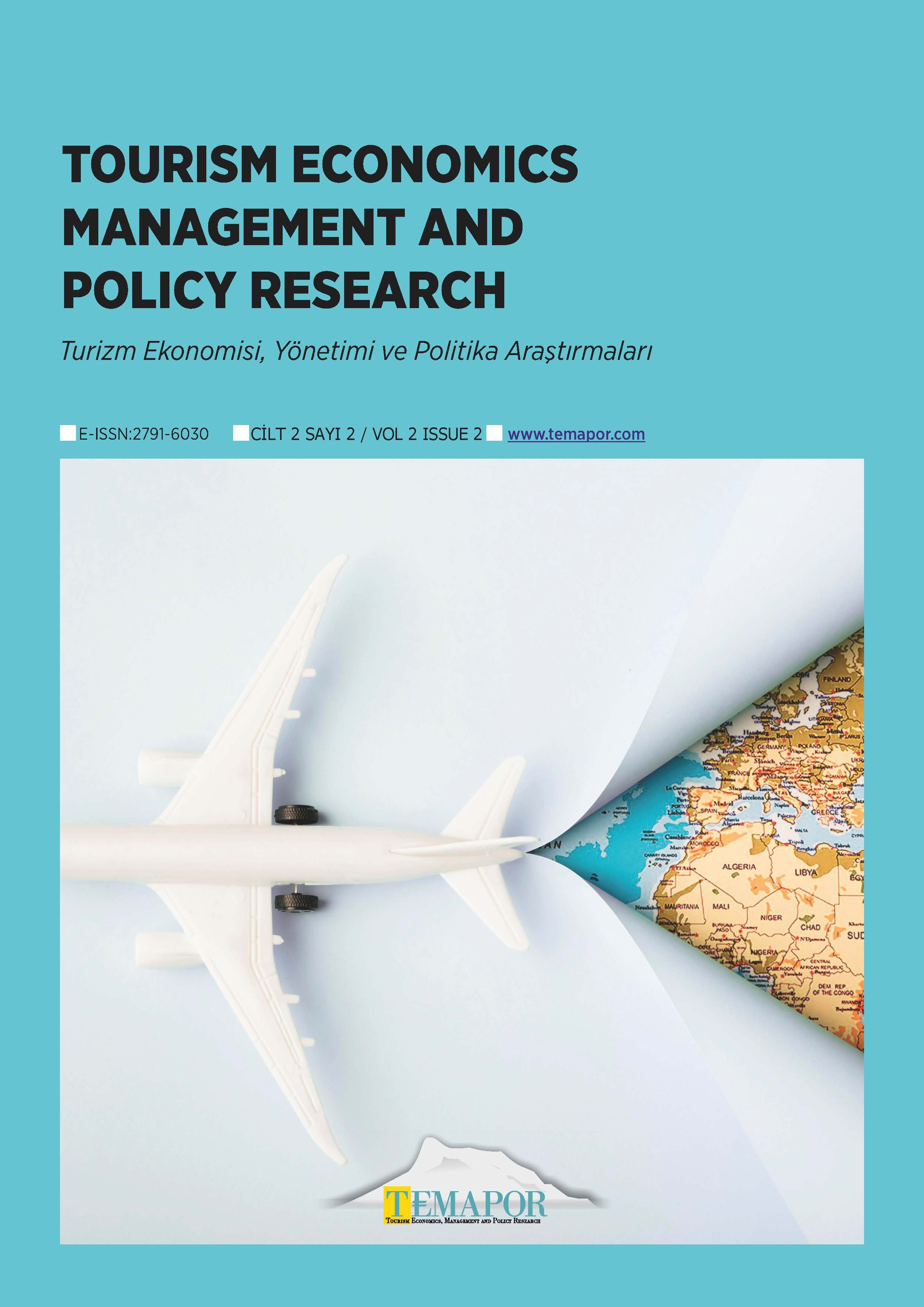 Section
Research Articles